March 20th 2023
Global Recycling Day
Global Recycling Day was held on March 18th this year but it's never too late to think about how we can help the planet!
Global Recycling Day recognises and celebrates the importance of recycling and the innovative ways we can process and create new products from what we have already used. This can be as simple as making sure we put suitable waste in the recycling bin rather than the general bin or by reusing products in new ways.
Did you know that thrifting is a type of recycling? Thrifting (buying and using pre-owned items) and donating your old clothes are two effective and easy ways to recycle and save money!
Sustainability is big on our agenda at AIB Future Sparks. Why not check out our Ezine on sustainability for more ideas on how you can be more environmentally friendly and hear from some brilliant sustainability contributors and social entrepreneurs including founder of online charity shop 'Thrifity' Rónán Ó Dálaigh and Aisling Byrne, founder of sustainable fashion app 'Nuw': AIB Future Sparks Ezine 2 Sustainability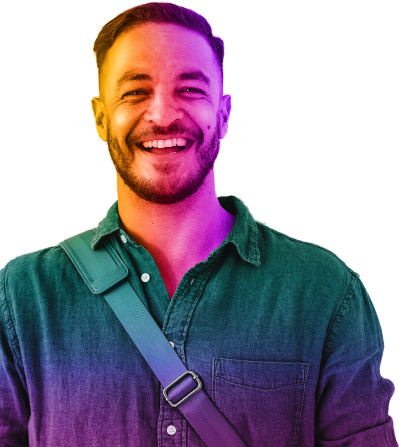 March 8th 2023
International Women's Day
Are you celebrating International Women's Day today?
Here at AIB Future Sparks, we are proud to feature over 40 amazing women amongst our contributors.
Here are just a few of our wonderful contributors who have also been listed in the Irish Examiner's 100 Women of 2023!
Emer O'Neill: PE teacher, television presenter, national team basketball player and BLM activist –
Emer really is an inspiration! Tune into this episode of Been There, Done That to learn more about
Emer's experiences and how sport played an important roles in developing her skills and confidence,
and in furthering her career
Sonya Lennon: Not only is she a talented fashion designer, Sonya is also an advocate and
changemaker committed to supporting women in business. Check out this energetic episode of Big
Sparks, joined by Brendan Courtney, where she reflects on her time as a teenager, first jobs, and
future successes.
Ellen Keane: Paralympian and all-round super star, Ellen Keane joins us to discuss how leadership is
learned in this intriguing episode of Chatterbox. She recounts her experiences in the Paralympics, from
Tokyo to London, and tells us how important leadership skills are in any career path.
Happy International Women's Day to all our students, teachers, and contributors!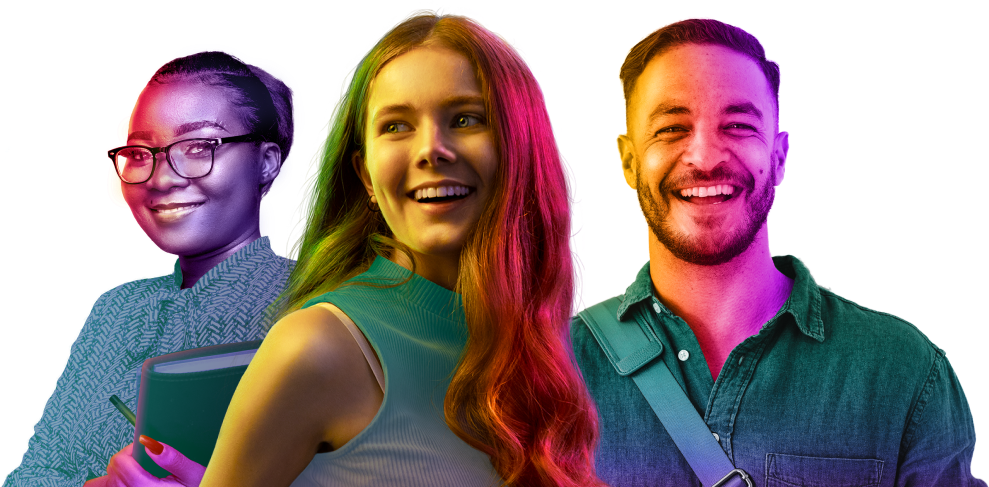 February 23rd 2023
What is an Apprenticeship?
An apprenticeship is a way of learning a trade or skill, usually by working with experienced practitioners in the workplace. Apprenticeships can be full-time or part-time, and take between one and four years to complete, depending on the level of study. You will receive on-the-job training as well as classroom instruction.
Ireland has a long tradition of apprenticeships, with many Irish people having started their careers learning through this method. You can learn more about apprenticeships in Ireland in our AIB Future Sparks TV Series 'Experts Explain', where Mark Deegan, former Head of Apprenticeships in TUD, discusses the application process and what employers look for in apprentices.
Apprenticeships are a great way to get into a career that you enjoy through active, non-traditional learning. Some of the benefits include:
A chance to earn while you learn

Developing new skills and becoming more employable

The opportunity to gain recognised qualifications for free (or at low cost)

A chance to network with professionals in your chosen field
The Generation Apprenticeship Programme was launched in 2017 by the Department of Business, Enterprise and Innovation (DBEI), in collaboration with the National Skills Authority (NSA) to encourage post primary school students to apply for apprenticeships. You can find out more on their website, apprenticeship.ie, or talk to your school's guidance counsellor about apprenticeships today!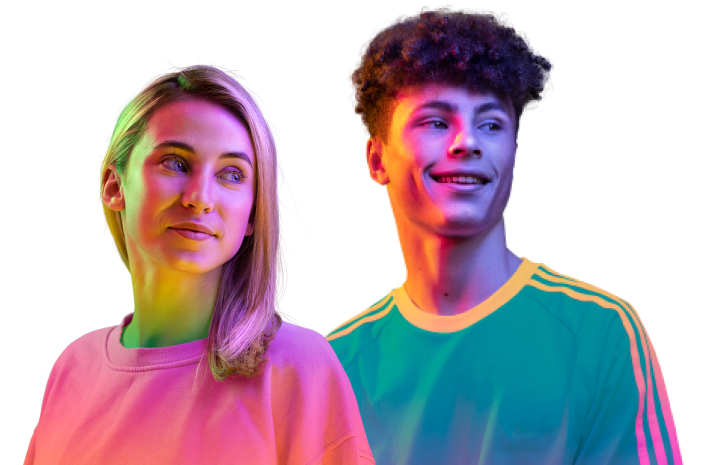 December 21st 2022
Wait a Sec, Double Check!
AIB Launches new campaign on fraud awareness!
Did you know that according to a report published in November 2022, almost €45 million was stolen from people in Ireland through scams and frauds in the second half of 2021, a jump of 50% on the same period in the previous year.
What's the difference between a fraud and a scam?
Basically, a scam is a trick that criminals use to get something from you that they can then use to their own advantage – mostly to take money from you. When a scam is successful it is considered fraud.
DO's and DON'Ts to prevent being scammed or defrauded:
Odd as it might sound, the best thing to do first is DON'T do anything!DON'T click on a link in a text message or email to make any kind of payment
DON'T give any of your online banking login details to anyone by text, email or over the phone
DON'T click through to a website from a link in a text message or email
DON'T be taken in by messages that claim to be URGENT – these are designed to make you panic and rush into doing something you shouldn't
DON'T be fooled by texts, emails or websites that look genuine – criminals have ways to duplicate anything to make it look real
Not sure if a text or website is safe? Just think…
What are they asking you to do? Is it appropriate? Legitimate businesses, including AIB, will never ask for your banking details or passwords.
Are they putting you under pressure? Often scams will make you feel like something bad will happen if you don't act quickly. It's a red flag!
Is the link unusual? Does the link have any additional words, symbols or numbers? If it does, then there is a chance it is a fake link. Remember to always look for the padlock symbol and the 'https' in your browser's address line; both of these together mean that the website is safe and secure.
If you do receive a text message that you think is a scam, please click here https://aib.ie/security-centre/contact-us/fraud-form to alert the AIB Team.
Would you like to learn more? Teachers can book your school a free 'Stay Safe' Fraud Awareness Presentation by emailing youth@aib.ie.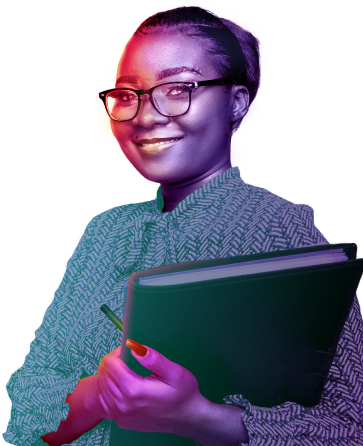 November 17th 2022
AIB's 6th Annual Sustainability Conference 'No Time to Waste'
Student Voices Heard at AIB Sustainability Conference!
Watch it Here!
Last month AIB held their 6th annual conference on sustainability in line with climate finance week 2022. The theme of this year's conference was 'No Time to Waste'. Dr. Jane Goodall, DBE, ecologist and UN Messenger of Peace opened the conference with the clear message that our choices, as consumers and citizens, impact our planet every day, and the importance of making wise and ethically decisions. The conference heard from an expert panel of food and drink producers and from a panel of Irish pioneers in sustainable business.
At AIB Future Sparks we are proud to champion student voices and encourage the inclusion of our youth in these important discussions. Our highlight of the conference was hearing from Flossie Donnelly, a climate activist, and Dublin student, who is in Transition Year. Flossie began her climate activism by organising beach clean ups to combat marine plastic waste. Her charity, Flossie and the Beach Cleaners, organise educational workshops for students in primary and post primary schools encouraging clean ups and positive climate change in schools. She believes that through education we can reverse the impacts we have on our planet. Flossie also warns of the dangers of greenwashing in marketing and how businesses are key in changing the tide against climate change.
As part of their commitment to become a NetZero business by 2030 AIB have begun the reforestation initiative. In partnership with Coillte AIB will plant a native Irish tree for every student account that is opened. The initiative launched in 2021 and will run for three years with the aim to plant over 90,000 trees.
You can listen to Flossie speak on the Pioneers Panel here: https://aib.ie/sustainability#conference2022
October 7th 2022
Mental Health Awareness Month October 2022
We're celebrating World Mental Health Day on October 10th 2022!
Mental Health and Wellbeing has been a topic of discussion in many classrooms around the country recently as October brings with it World Mental Health Day and Mental Health Awareness Week.
A W.H.O report found that not addressing mental health with teenagers can impair their physical and mental health and limit their potential to lead fulfilling lives as adults. Teachers, why not use some of our AIB Future Sparks wellbeing resources to help introduce these themes to students and build emotional literacy and resilience skills?
Check out our AIB Future Sparks Ezine, 'You and Your Mental Health' which was developed to align with World Mental Health Day. This resource is designed to be shared directly with students to offer support to their wellbeing through resources and exercises on anxiety, meditation, mindfulness and much more.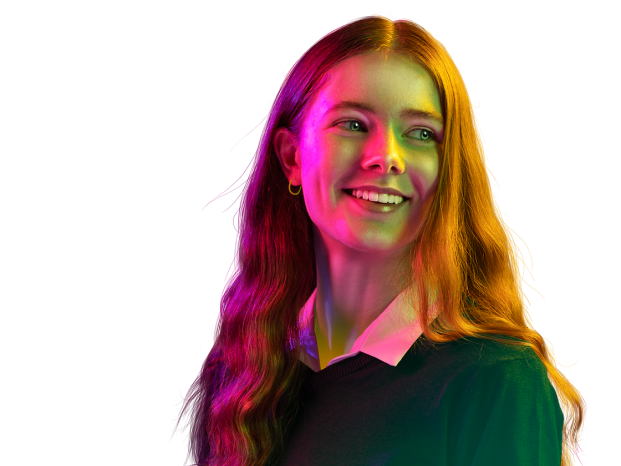 September 5th 2022
Welcome back to a new year
A new year of skills-based learning with AIB Future Sparks!
Get your 2022/23 academic year off to a flying start with new educational resources across Guidance, Business, Accounting, Economics, Financial Education, TY, and more – designed specially by teachers for teachers, students, and their parents. We now have over 250 skills-based resources available including brand new videos, podcasts and resources for both students and teachers.
Check out:
Join our community of over 590 Irish schools and thousands of teachers and students by accessing your Teacher Account now or by registering for free today. Keep an eye on your inbox for even more new resources launching throughout the year. We can't wait to share it all with you!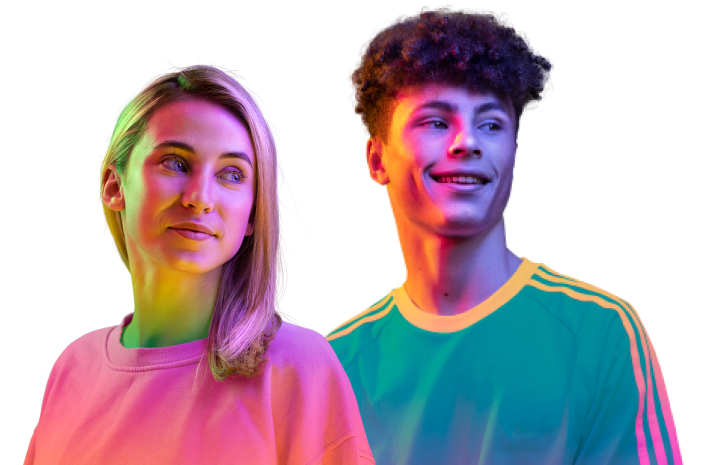 May 30th 2022
End Of Year Survey Draw Winners 2022
Congratulations to the winners of our End of Year Survey Draw!
The 3 lucky voucher winners are teachers from:
• The Royal and Prior Comprehensive School, Donegal
• St. Joseph's Community College, Clare
• Castlecomer Community School, Kilkenny
Our 10 fantastic Freshers' Pack winners are teachers from:
• Carndonagh Community School, Donegal
• F.C.J. Secondary School, Wexford
• St. Muredach's College, Mayo
• Colaiste Pobail Naomh Mhuire, Cork
• Deansrath Community College, Dublin
• Coláiste Chiaráin, Limerick
• Portlaoise College, Laois
• Coláiste Pobail Acla, Mayo
• Skibbereen Community School, Cork
• St. Clare's Comprehensive School, Leitrim
Thank you to everyone who took the time to share this invaluable feedback with us this year and if you didn't win, keep an eye out for more prize and reward opportunities in 2022/23!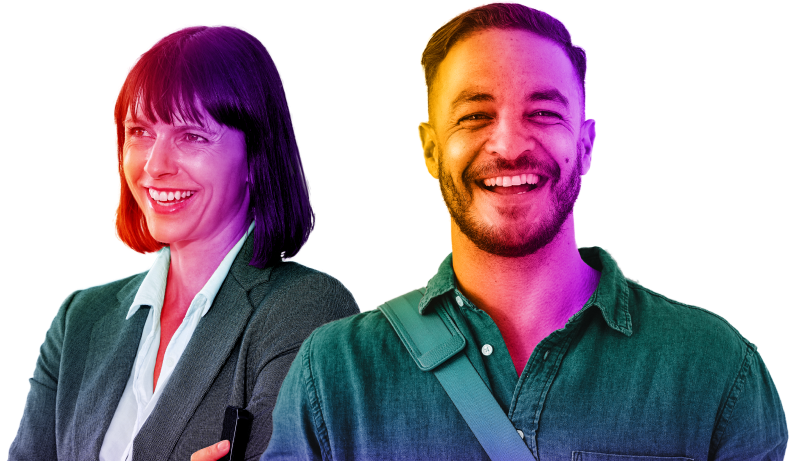 May 20th 2022
16 Schools Awarded by AIB
Out of 585 Irish secondary schools registered with the AIB Future Sparks Programme this year, 16 schools have been recognised by AIB for their involvement in the Future Sparks Programme and their dedication to skills-based learning.
Each recognised school recently received an awards ceremony from AIB where they were awarded a plaque by their local AIB branch manager, to commemorate their participation. They were also rewarded with a native Irish tree which was planted on the grounds of their school during their ceremony. These trees will contribute to the bank's commitment to plant 90,000 native Irish trees over the next three years on behalf of new AIB second-level student account holders.
AIB's Chief People Officer, Geraldine Casey, said, "At AIB, we are delighted to play our part in supporting students and teachers with educational resources under this programme to guide skills development and preparedness for life beyond school and the world of work."
A huge congratulations once again to this year's award winning schools, check out their stories below, shared in the media and keep an eye in 2022/23 for your school's chance to take part!
Coláiste Muire, Crosshaven/ Scoil Mhuire, Kanturk/ Sacred Heart Secondary School, Clonakilty/ Scoil Mhuire Secondary School, Buncrana/ Errigal College/ Chanel College/ Oatlands College/ Galway ETSS/ Killarney Community College/ Presentation Secondary School Kilkenny/ St Josephs Secondary School, Drogheda/ Laytown & Drogheda Educate Together Secondary School/ Ashbourne Community School/ Beaufort College/ Abbey Community College/ Coláiste Mhuire Co-Ed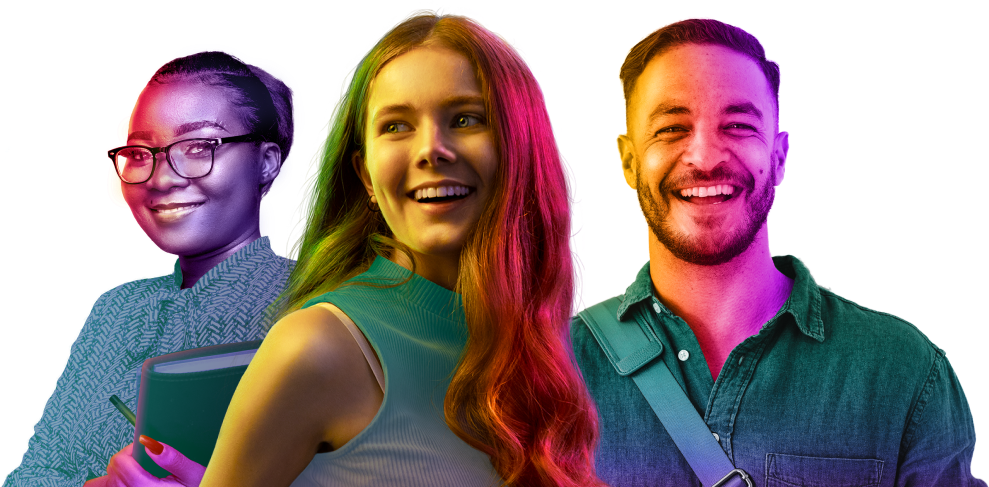 February 8th 2022
Safer Internet Day 2022
Today, February 8th is Safer Internet Day 2022 – an EU-wide initiative to promote a safer internet for all users, aimed at young people in particular.
In addition to the resources and tools available as part of AIB Future Sparks, AIB are offering schools these free interactive presentations covering topics such as:
-Staying safe online
-Money mules
-Common college scams
-Fraud and fraudulent activity
The Stay Safe presentations have been developed by teachers for both Junior Cycle and Senior Cycle (including TY), and are facilitated by your school's local AIB branch. These presentations can link in as part of your financial education curriculum and are also an excellent skill for students heading to 3rd level education, to be aware of and avoid college scams.
What Schools Say!

"The presentations are brilliant and extremely informative"

"They are of great benefit to leaving cert classes for attending 3rd level"

"I was surprised at how engaged students were with the presentations"
To avail of these presentations, do not hesitate to get in touch with your local AIB branch today by contacting youth@aib.ie, or register your interest with the online form here!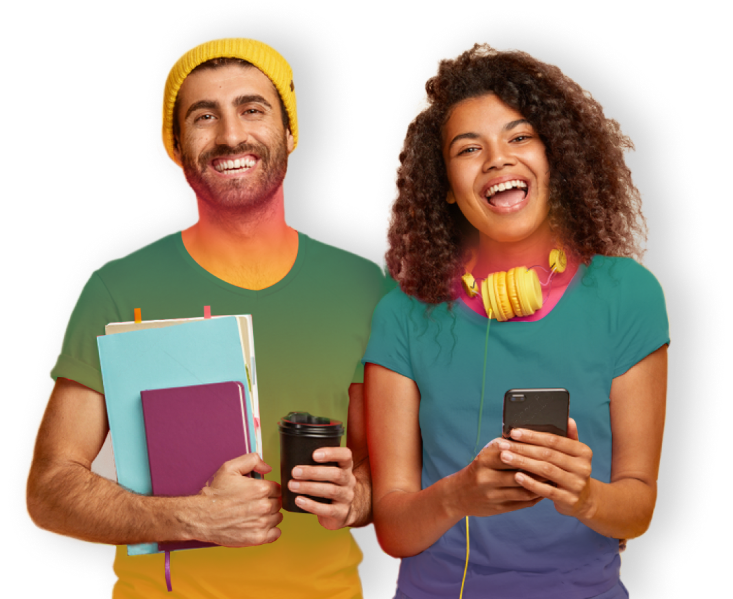 December 10th 2021
Lifelong Skills Learning
"Students are leaving school without the sex education, digital skills, financial literacy and climate knowledge they need", Further and Higher Education Minister Simon Harris told the Oireachtas Education Committee in November 2021.
More and more, we are hearing from educationalists, employers, politicians, parents and young people about how continually learning skills is increasingly important in the 21st century.
The global Organisation for Economic Co-operation and Development (OECD) noted in their 2021 Skills Outlook Report that the COVID-19 pandemic has highlighted the importance of supporting people in learning throughout their lives and equipping them with solid skills that they can use at work and in society. This will allow both individuals and society to, not only survive, but thrive and reach their full potential.
Here at AIB Future Sparks, we also see the value of learning life skills every day. This is why we developed the Future Sparks Programme alongside our team of teachers to enhance this learning for secondary school students.
Students, check out our interactive and easy-to-use digital resources today to improve your skills in areas such as money management, looking after your wellbeing, digital skills, and more! Simply log in with your school's access code (your teacher will have this) for instant access.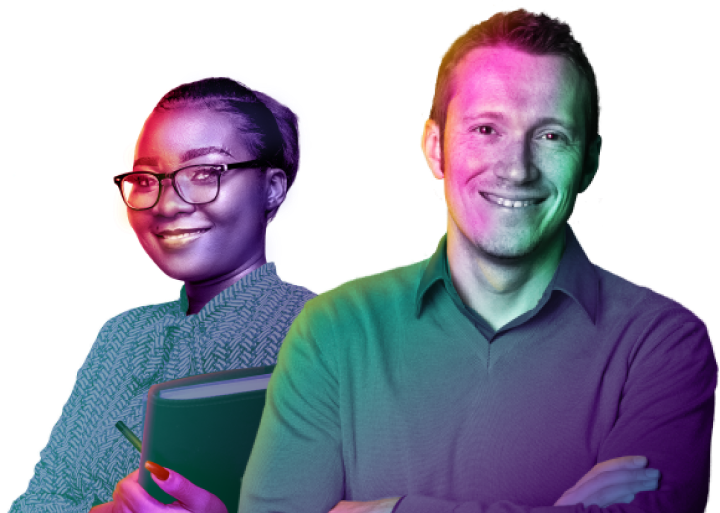 November 22nd 2021
2021 Global Skills
In order to be successful in your career, you must be equipped with a certain amount of knowledge, ability, and competence. These qualities are often known as skills and can be developed through life and work experiences, as well as learned through study.
The Coursera Global Skills Report 2021 revealed some of the most sought-after skills by employers around the world today! The top skills included:
     Innovation – are you good at coming up with new ideas and ways of doing things?
     A competitive nature – do you aim to be successful at the things you do?
     Problem solving ability – can you solve tricky situations and come up with solutions?
     Communication skills – can you communicate in a way that is clear to others?
     Computer literacy – are you well able to use computers and other digital technology?
Have a go at the Skills Audit worksheet and Education Pathways desk study on AIB Future Sparks to investigate your career skills and the pathway to your dream career.
#CAW2021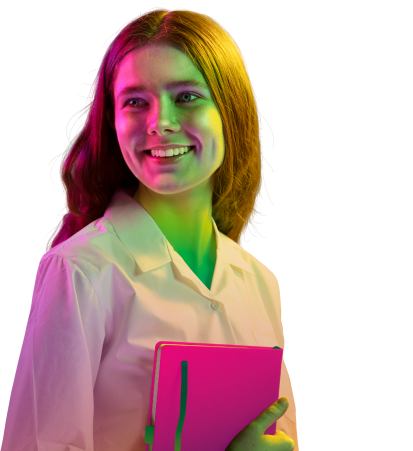 October 14th 2021
European Cybersecurity Month
Did you know October is also European Cybersecurity Month?
The European Cybersecurity Month (ECSM) is the European Union's annual campaign dedicated to promoting cybersecurity among EU citizens and organisations, and to providing up-to-date online security information through awareness raising and sharing of good practices.
Here at AIB, we recognise the importance of being safe online, raising awareness of fraudulent activities, and doing what we can to protect our customers from financial fraud online. We see this as a key part of Financial Education and so, we are introducing our new Financial Education Interactive Presentations, 'Stay Safe', which will be rolled out to secondary schools across the country by our local AIB Branch Youth Champions over the coming weeks and months.
Teachers, if you would like to arrange one of these interactive presentations for your Junior or Senior Cycle class group, don't hesitate to get in touch with your local AIB Branch.
Students, why not check out Episode 1 of the AIB Future Sparks Business Series in our Student Area? In this episode, Aric Dromi, one of the world's most prominent futurists, talks to us about technology, change and the move towards an increasingly digital world!
Read more about European Cybersecurity Month here.