For teachers
Key features

An easy-to-navigate online library of subject-specific educational resources. These are all skills-based and linked to curriculum including PowerPoints, Lesson Plans, Worksheets, Solutions, and lots, lots more available. Simply register for free below and you'll have access to the site, with separate areas for teachers and students.

Future Sparks TV is a series of over 65 video and podcast episodes across the curriculum. It's designed specifically with young people in mind and features real-life stories from industry experts and well-known personalities.

Financial Education applies a new and engaging perspective to vital literacy and numeracy skills that will benefit students for their lifetime. In addition to resources, we also offer virtual 'Stay Safe' fraud awareness presentations facilitated by your local AIB branches (subject to availability).

Freshers' Packs support 1st Years in their transition from primary school into post primary school, with material prepared by Guidance Counsellors. Plus, free goodies and merchandise for selected schools!

CareersPortal partnership includes exclusive access to tools for TY, LCA, LCVP and LCE students as well as the AIB Career Skills Competition. This exciting competition is developed by CareersPortal and sponsored by AIB, to promote the importance of Career Skills and encourage the value of career research. It gives students the chance to reflect on the skills they developed during their work experience and explain how those skills can help them in their future career, of course in return for a chance to win prizes!

AIB's Youth Reforestation Initiative acknowledges the concerns of young people across Ireland and globally regarding the combined climate and biodiversity crises and sets out to help create new native Irish woodlands by planting a tree for every second-level student account opened.
Subjects

Business, Economics, Accounting

Guidance Related Learning

Financial Education

SPHE

Transition Year
Business, Economics, Accounting
The AIB Future Sparks Programme looks to encourage the development of both life skills – including business, enterprise and financial skills – in students across the country to assist them in enhancing transferable skills that are necessary in the world of work. AIB Future Sparks developed resources with Junior Cycle Business Studies and the Senior Cycle Business subjects of Accounting, Business, and Economics in mind.
Within the topics covered, there is a focus on students' learning and making the link between the Business classroom and the real world of business. Students are provided with activities, which will develop their skills and understanding of the relevant topics within the curricula for both Junior and Senior Cycles.
Resources include:
Teacher Resources
Student Resources
Future Sparks TV and Podcasts
Interactive Financial Education Presentations, 'Stay Safe'
Financial Education
The AIB Future Sparks Programme seeks to encourage the development of financial literacy skills in students across the country. Although this is not a subject explicitly taught in school, it is one of the most important real-life skills that a teenager needs to develop and master before becoming an independent citizen in society.
Each topic contains a wide cross section of financial mathematical concepts for students to tackle and become immersed in. Activities can be brought into Business, Mathematics and Home Economics classrooms amongst others and are suitable for Classroom Based Assessments.
AIB want to support Financial Literacy skills through student account opening, and help actively teach young people essential financial skills such as banking, saving and money management.
Financial Education topics covered include:
Managing my Money through Budgeting
Being a Wise Consumer
Taxation
Insurance
Online Banking
Stocks
Fraud Awareness through our free 'Stay Safe' interactive presentations facilitated by local AIB branch staff
And much more!
SPHE
Another core subject, the AIB Future Sparks Programme was developed with the Junior Cycle Key Skills, Wellbeing Indicators and Senior Cycle Framework in mind.
Within the 'Guidance Related Learning' resources on the online portal, SPHE teachers will find a variety of resources structured around adolescent life moments to support SPHE curriculum planning. These resources aim to support the development of a positive sense of self, of the skills and insights for caring for yourself and others, and of students' key transferable life skills. These resources combined with relevant Future Sparks TV episodes will support students in making informed decisions about their wellbeing and offer an opportunity to explore and develop the skills associated with resilience and coping with life's challenges during adolescence.
Featured wellbeing resources include:
All About Anxiety – The Elephant and the Mouse
Wellbeing Skills Self-Assessment
Stress Management – 'Don't Sweat the Stress'
Experts Explain Anxiety
Health Literacy Ezine
Chatterbox
Transition Year
We know that Transition Year is a key time for students to branch out and develop life skills in the real world as well as in school through their engagement with community projects, volunteering and work experience opportunities. Establishing new skills and exploring interests, old and new, is what Transition Year is all about, and AIB Future Sparks is here to help young people grow and develop as individuals and students during this time.
AIB Future Sparks have developed a range of helpful resources for Transition Year Coordinators and teachers to support your students including teacher PowerPoints, practical templates for writing work experience reports and self-evaluations, reflective practices, career investigation tools, skills audit resources, student worksheets, CV writing tips, and more. Resources have been designed to help students on the way to leading their own skills development as they transition from Junior to Senior Cycle and beyond.
Check out the AIB Career Skills Competition by CareersPortal – perfect for TY & LC students, this competition gives students completing work experience the opportunity to reflect on the skills they have developed and explore how those skills can help them in their future career – and with the chance to win some fantastic prizes!
Check out:
Work Experience resources and templates
Career Investigation resources
Free CareersPortal.ie tools through AIB Future Sparks
AIB Careers Skills Competition by CareersPortal
LIFE MOMENTS
How young people transition from one life moment to the next is important for reaching their potential and maintaining overall well-being. Skills are the consequence and the sustenance as they go from one life moment to the next. Some key life moments are: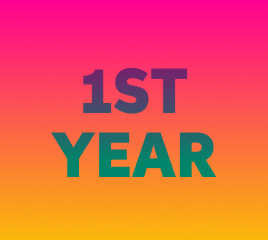 Ignite
The journey begins here! As students move from primary school into post primary, new learning plus key skills practice and awareness begins.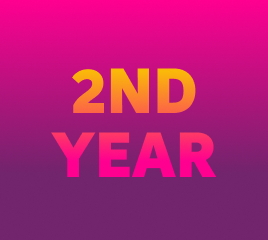 In Gear
Getting ready! Students are growing up, learning to use their new skills and growing their confidence.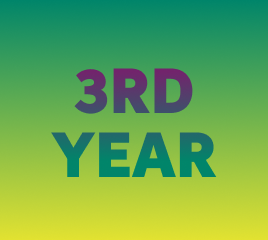 Observe, look left, look right, check your mirrors!
Time to reflect and evaluate! 3rd year is a time for noticing their skills and how they are developing. It's also time to reflect and evaluate before making some serious choices for Senior Cycle up ahead.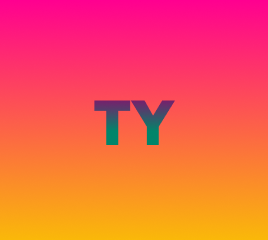 Accelerate - Roundabout ahead!
The detour of a lifetime! Students challenge themselves to take on and develop new skills.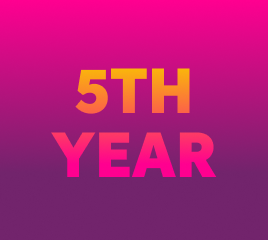 Drive
The open road! Here, students consolidate their skills and hone their awareness for future choices ahead.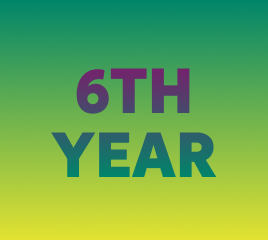 Navigate/Steer - Motorway ahead!
Changing lanes - from byroads to motorways! Skills are now integrated for students, who make informed choices for the next stage of their journey.

BUILT BY TEACHERS
FOR TEACHERS
"I love that this programme aims to contribute towards connecting the ... dots along the learner's skills journey from first year in post primary right through to students progressing into the world of work and third level education."
Read more
"Isn't it amazing to have Irish made resources at our finger ... tips so teachers can concentrate on developing these life skills with students when in the classroom?"
Read more
"AIB Future Sparks is great, you don't often see a lot ... of really good stuff coming in for business teachers and providing a rich learning experience for the students. I am really impressed with this. I have been teaching for 18 years and I can clearly see that this is aligned to the curriculum."
Read more
"The resources are pitched really well, with clear progression and a ... lot of the financial literacy resources are really relevant. Well done."
Read more
"I love the 1st Year transition pack, great practical advice!"
"Through this programme, teachers can provide support to our young people ... to raise awareness, create a focus and encourage practice of these life skills that will serve as a solid foundation for their future lives."
Read more
"We are all so impressed with the portal because it can ... often be very difficult to find appropriate video clips on the various business topics due to them being irrelevant to our country etc. … We are all very impressed and so grateful for these resources."
Read more
"Very helpful and we have found some of the programmes very ... useful with our junior year groups in particular."
Read more
Register

your interest

If you want access to a world of resources for teachers and students, register to get an access code allowing you to login.
More information
POPULAR FAQs
It is an interdisciplinary programme for post primary schools which encourages the development of key life skills and supports young people, their teachers and parents as they navigate major transitions and life moments. Key features include:
• 1 easy to use online portal
• 270+ free digital educational resources for students, teachers, and parents across Guidance Related Learning and Wellbeing, Business, Accounting, Economics, TY, Home Economics, Financial Education, and more
• 65 inspirational life skills TV episodes and podcasts, Future Sparks TV
• Regular digital ezines and resource sharing
• Free interactive 'Stay Safe' fraud awareness presentations for your school
• Partnership with CareersPortal.ie and the AIB Career Skills Competition
Simply register your interest using the contact form on the bottom of this page or alternatively email us at futuresparks@realnation.ie or call 01 522 4880. A member of the team will get back to you within working hours (Monday-Friday 9am-5pm) with your school's unique access code. From here, you can use this code to create your very own teacher account.
The AIB Future Sparks Programme has been primarily designed as a resource bank for teachers to assist in the teaching of life skills as part of curricular work. All the resources on the website are 'pick up and teach' and some resources are available for students to use directly or for parents. Simply register to gain access to your unique AIB Future Sparks Teacher Account and School Account, log in, have a look around, and enjoy!
During the year, simply log on, select which resources you would like to use and enjoy!
The AIB Future Sparks Programme has resources for every year group from 1st Year right up to 6th Year, including TY and LCA students. Subjects include: Guidance Related Learning and Wellbeing, Business Studies, Business, Accounting, Economics, Home Economics and Financial Education subjects, LCVP, and Transition Year modules.
No, AIB Future Sparks is completely free!
OTHER COMMON QUESTIONS