AIB FUTURE SPARKS
Cookie Policy
This policy gives you information on how cookies and other tracking technologies work and when, how and why we in AIB and the third parties we work with, use them. This policy also explains how you can accept, manage and disable cookies.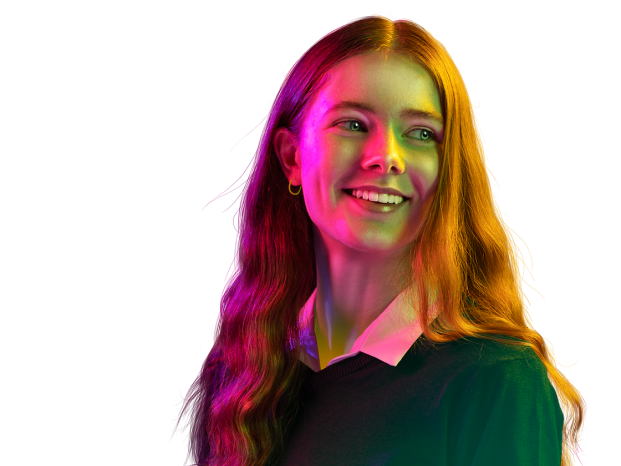 Cookie Policy
To make this policy easier to read, we refer to all of these technologies using the expression "cookies", and we refer to our website and our app using the word "website". When we refer to a "device" we mean your computer, smartphone, tablet, or whatever you use to visit our website.
Our use of cookies may be subject to change from time to time, but we will update this policy when we make any such changes which will become effective immediately.
Most cookies work by collecting and storing some form of your personal data. For more information on how we collect and use your personal data in AIB please see our Data Protection Notice by clicking here.
WHAT ARE COOKIES AND OTHER TRACKING TECHNOLOGIES?
Cookies are small text files that are placed on your device or accessed from your device when you visit our website. Cookies may be set by us, by your browser and / or by a third party whose cookies we deploy on our website.
The cookies most internet users are aware of are typically browser cookies. However, there are other types of cookies, and other tracking technologies similar to cookies, that we use on our website which include technologies such as local storage objects (LSOs), flash cookies, tags, web forms, web beacons, pixels, software development kits (SDKs) 'like' buttons and social sharing tools.
WHAT TYPES OF COOKIES DO WE USE?
Cookies may come from us ("first party cookies") or from third parties whose services we use or that we partner with and who we permit to set their cookies on our website ("third party cookies").
Some cookies are deleted when you close your browser. These are known as session cookies. Other cookies remain on your device until they expire, or you delete them from your browser. These are known as persistent cookies and enable us to remember things about you as a returning visitor. This website uses both session and persistent cookies.
HOW WE USE COOKIES
Some examples of what our use of cookies allow us to do include to;
make our website work correctly, securely and more efficiently;
provide products and services that you request;
store your settings and preferences and remember your access information;
deliver personalised content, advertising and marketing communications in conjunction with our third-party marketing partners;
track website performance and make our website more relevant to you.
WHAT TYPES OF PERSONAL DATA DO WE RECEIVE THROUGH COOKIES?
Examples of the types of personal data we receive through the cookies we use are listed below. This includes information we access directly from your device without storing or accessing a file:
Cookie browser data: cookie identifiers, time/date, services/products selected, whether and to which cookies you have consented;
Device data: device type, screen resolution, operating system version, browser rendering core, its version and basic settings;
Log data: Time and duration of usage of our website and search data;
Location data: Data about your country of access as proclaimed by your device;
Behavioural data: Data about your usage of our website that we may process if you visit or use third party sites or applications to cooperate with us, and data on how you participate with the content of our website (such as pages visited, if you came from a marketing campaign, button clicks etc.)
WHO WILL RECEIVE OR HAVE ACCESS TO YOUR PERSONAL DATA RELATING TO COOKIES?
We may disclose your cookie-related personal information to third parties or permit them to access that information in connection with the purposes mentioned above. Examples of these third parties can be categorised as follows:
Advertising technology (Adtech), advertising platforms and data exchange technology providers
Advertising, PR, digital and creative agencies
Cloud software system providers, including database, email and document management providers
Facilities and technology service providers including scanning and data destruction providers
Insurers and insurance brokers
Legal, security and other professional advisers and consultants
Market and customer research providers
Social media platforms
Website and data analytics/modelling platform providers
Website and app developers
Website hosting services providers
HOW TO ACCEPT, MANAGE AND DISABLE COOKIES?
Some cookies enable us to make essential features of our website work correctly and these cookies cannot be turned off. Other, non-essential cookies are very useful to us or to you, but as these cookies are not essential to the working of our website we require your consent before we place them on or access them from your device. Our default setting is to have these non-essential cookies turned off unless you choose to allow them.
If you want to accept, manage or disable the cookies on our website, you can do this at any time by clicking the shield icon in the left hand corner of every page. If you do not change your preference, your current preference, will continue to apply
A cookie will record your choices and will ask for consent again when the cookie consent expires, which is 6 months from the date you last provided it to us.  If you disable any of the non-essential-cookies or associated personal information, then the corresponding functionality or features of this Website may not work properly, or at all. Your use of the core functions and features of this Website will not be affected.
You may also need to clear cookies set on our website from previous web browsing sessions. You can do this in your browser settings however this will clear all cookies including the essential cookies. Here are instructions on how to do this on major browsers:
If you delete cookies relating to this website you will be treated as a first-time visitor the next time you visit the website