AIB FUTURE SPARKS
Terms and Conditions
Access to this Site and the use of information contained on it is governed by the terms and conditions set out below. These terms and conditions are important and are for the protection of both you and AIB. Please take the time to read the terms and conditions carefully. By proceeding further you will be deemed to have accepted them. Please note that references to "we" or "AIB" means Allied Irish Banks, p.l.c. and our subsidiaries and associates.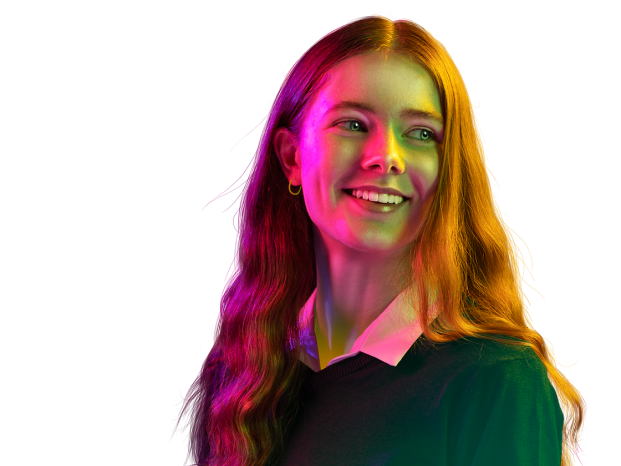 Allied Irish Banks, p.l.c. is registered in Ireland. Registered Office: 10 Molesworth Street, Dublin 2. Registered Number 24173.
Allied Irish Banks, p.l.c. is regulated by the Central Bank of Ireland.
1. This Site is established in Ireland in accordance with and subject to the laws of Ireland and will be governed by the laws of that country. When you use the Site, you accept that your use of the Site and any information on the Site (including these terms and conditions), will also be governed by the laws of Ireland and if any claim or dispute arises from your use of the Site and any of the information on it, you agree that the Irish courts will have exclusive jurisdiction over all such claims or disputes.
2. The distribution of information on the Site may be restricted by local law or regulation in certain jurisdictions. The information is not intended for distribution to, or use by, any person or entity in any such jurisdiction and persons accessing these pages should inform themselves about and observe any such restrictions. If you are in any doubt as to whether this Site can be lawfully used by you please do not proceed further.
3. The information and the products and services on this Site are subject to specific terms and conditions, important legal notices, warnings and restrictions, such as restrictions concerning the persons to whom they may be made available. Details of specific terms and conditions, important legal notices, warnings and restrictions are set out on the pages to which they relate. You should read those details carefully before proceeding as they are important.
4. The information contained in this Site is for information purposes only and is not an invitation or offer to invest in any securities or other financial instruments of AIB or any other company or an invitation or offer to buy or sell any other products or services or otherwise deal in any of these or enter into a contract with AIB or any third party. The information provided does not constitute any form of advice, recommendation or arrangement by AIB and should not be relied upon by you in connection with any investment or other decision. If you do not understand or if you have any queries on any of the information on this Site, we recommend that you consult a qualified professional adviser.
5. While we have made all reasonable efforts to ensure that the information on the Site is accurate at the time of inclusion we do not make any warranties, undertakings or representations as to the completeness, accuracy or reliability, availability, performance or functionality of this Site or any of its contents. We neither accept nor assume any responsibility to you in relation to the contents of this Site and we exclude all warranties, undertakings and representations (either express or implied) to the fullest extent permitted under applicable law.
6. The information in this Site may be updated or altered at any time without notification and may at times be out of date. All of the contents of this Site, including these terms and conditions, are subject to change by AIB without notice. We accept no responsibility for keeping the information in this Site up to date or liability for any failure to do so. AIB may change the technical specifications of this Site or any portion thereof or suspend the availability or change the system resource applicable to your use of this Site or any portion thereof.
7. Access to and use of this Site is at the user's own risk and we do not represent or warrant that the use of this Site or any material downloaded from it will not cause damage to property, including but not limited to loss of data, computer virus infection, spyware, malicious software, trojans or worms.
8. AIB shall not be liable to you or to any person claiming through you for any loss or damages of any nature suffered including but not limited to loss of business revenues or anticipated savings, loss of profits, goodwill or any type of financial, punitive or exemplary, indirect or direct, consequential, special or similar loss or damages howsoever arising whether in contract, tort or otherwise and incurred and arising as a result of use of or inability to use this Site, including without limitation, as a result of:-
(i) any inaccuracy, incompleteness or any delay, interruption, error or omission in the delivery of any contents of this Site;
(ii) any decision made or action taken in reliance on any contents of this Site;
(iii) the loss of use, data or profits arising out of or in connection with the access, use, performance or functionality of this Site or any its contents; and/or
(iv) internet communications in connection with the use of this Site, any file or program available for download or execution from or via this Site and any content or websites linked from this Site.
Nothing in these terms and conditions attempt to exclude liability which is not permissible under applicable law, including for death or personal injury, or for fraudulent misrepresentation.
9. You may not use this Site to engage in activities which infringe the intellectual property or other rights of AIB and/or its licensors or in such a way so to compromise the privacy of others, to impersonate another person or for purposes which are immoral, illegal or destroy the integrity of any data or other computer based information or which would violate local, state or national laws of any country.
10. Save where otherwise appearing, the intellectual property rights and all other rights relating to the content (including without limitation, information, graphics, software, text, sounds, images, trade marks, service marks, trade names and logos) of this Site belong to AIB. The intellectual property rights and all other rights relating to content which is supplied in this Site under licence to AIB belongs to the relevant licensors. AIB and its licensors retain all right, title, interest and intellectual property rights in the content of this Site. Use of the content of this Site is restricted to personal use by you. You are granted a limited licence solely for your own personal, non-commercial use to download software from this Site and you are not permitted to alter, modify or adapt any software. Any storing, reprocessing, reutilising, reproduction, distribution, dissemination or transmission of all or part of the content of this Site is prohibited except where expressly permitted by AIB either on its own behalf or on behalf of its licensors. AIB is entitled to notify its licensors of your use of this Site and, in the event of any breach by you of their rights and you are notified of their right to take appropriate action.
11. Messages sent by e-mail over the internet may not be secure and can be intercepted by third parties or incorrectly delivered or corrupted. We are not responsible for the accuracy or reliability of messages sent or received by e-mail over the internet in connection with this Site. You should not divulge personal information over the internet unless you are using a secure or encrypted communications technology.
12. This Site contain hypertext links to:
(i) associated web sites maintained by AIB and you are warned that when you enter such sites, you will be subject to the terms and conditions of those sites; and
(ii) web sites not maintained by AIB and you are warned that when you enter other web sites via such hypertext links, you will not be subject to these terms and conditions and you will not benefit from the protections afforded to you in using our Site. AIB will not be liable in any way for the content, availability or use of such third party web sites and you use such links entirely at your own risk.
13.No third party is permitted to link any other web site to this Site without obtaining our prior written consent.
14. Copyright in the Site and the information set out on it belongs to AIB and may not be copied, transmitted or reproduced without AIB's prior consent.
(i) Main copyright notices : Save where otherwise specified the contents of all the pages contained in this Site are © Allied Irish Banks, p.l.c. 1995. Reproduction of part or all of the contents of the pages in any form is prohibited other than in accordance with the following express permissions. You may make an electronically stored, transient copy of these pages of this Site for the exclusive purpose of personal on-line viewing.
(ii) Assertion of moral rights : Save where otherwise specified the author(s) of the literary and artistic works contained in this Site has/have asserted his/her/their moral rights to be identified as the author of those works. Their identities are set out in the pages of the Site containing their works.
(iii) Prohibition against copying AIB Art Pages : The licences granted in relation to this Site DO NOT APPLY to the contents of the AIB Art Pages except as specified in (i) above. ALL reproduction of AIB Art Pages is prohibited, including printing and downloading.
(iv) Limited licence to copy to paper hard disk or diskette for personal use : You may print or download to disk the contents of the pages of this Site (other than those excepted from this licence under clause (iii) above) for personal reference and provided that all copyright, trademark and other proprietary notices are left intact and that you may only make one copy thereof.
(v) General exclusions from licence : The limited licence to copy does not permit incorporation of the material or any part of it in any other work or publication, whether in hard copy or electronic or any other form. In particular (but without limitation) no part of this Site may be distributed or copied for any commercial purpose. No part of this Site may be reproduced on or transmitted to or stored in any other web site or other form of electronic retrieval system.
15. When using any discussion forum, bulletin board, blog or other interactive area on this Site ("Interactive Area") you will be subject to the following conditions and all instructions, rules and supplemental terms and conditions, guidelines and principles posted on this Site from time to time, which, form part of these terms and conditions.
(i) All of the views expressed in any Interactive Area are purely the personal views of the authors and commentators (including authors working for AIB as members) and are based on their personal experiences and knowledge at the time of writing.
(ii) AIB does not offer financial or other advice through Interactive Areas. You should make sure to evaluate the relevance, accuracy and completeness of all information given in our Interactive Area before relying on the information in any important matters.
(iii) Without prejudice to the generality of Clause 8 of these Terms and Conditions, AIB shall not be liable for any loss you may suffer if you act, or do not act based on the views expressed in any Interactive Area.
(iv) AIB does not allow anonymous comments. Posts will be published on our Interactive Areas with the full name of the commentator/author submitting the post.
(v) You agree not to use any Interactive Area to upload, post, e-mail, transmit or otherwise make available ('post') any content or material (including any links thereto) that:-
is unlawful, harmful, threatening, abusive, harassing, defamatory, vulgar, obscene, false or inaccurate, an invasion of another's privacy or otherwise objectionable;
harms or exploits minors in any way;
impersonates any person or entity, or falsely states or otherwise misrepresents your affiliation with a person or entity;
constitutes unsolicited or unauthorised advertising, promotional materials, junk mail, spam, chain letters, pyramid schemes or any other form of solicitation;
you do not have the right to make available under any law or under contractual or fiduciary relationships (such as inside information, proprietary or confidential information learned or disclosed as a part of employment relationships or under obligations of confidentiality);
infringes on any patent, trademark, trade secret, copyright or other proprietary rights of any party;
contains software viruses or any other computer code, files or programs designed to interrupt our systems; or
violates any applicable national or international law.
(vi) You shall not use any Interactive Area to stalk or otherwise harass another or collect or store personal data about other users of any Interactive Area.
(vii) Notwithstanding the above restrictions on Interactive Area posts, you understand that you may still be exposed to content that you consider offensive or objectionable and that you use Interactive Areas at your own risk.
(viii) As a provider of interactive services, AIB is not liable for the content of any posts provided by users of any Interactive Area. Although AIB has no obligation to screen, edit or monitor any of the content posted on any Interactive Area, AIB reserves the right, and has absolute discretion, to pre-screen, review, flag, filter, modify, edit, refuse or remove without notice any content posted on any Interactive Area at any time and for any reason, and you are solely responsible for creating backup copies of and replacing any content that you post on any Interactive Area at your sole cost and expense.
(ix) By posting comments on an Interactive Area you agree to allow the content to be re-used or quoted by AIB without further notification to you. AIB does not claim ownership to content you submit or make available for inclusion on an Interactive Area however you herein grant AIB a perpetual, royalty free and irrevocable right and licence to use, reproduce, modify, adapt, publish, translate, distribute, transmit, publicly display, sublicense, transfer and sell such content in any format whatsoever and to use the identifying information you provide in connection with the content. You also hereby waive in favour of AIB and AIB's successors and assigns any and all moral rights you may have in such content under any legislation now existing or in the future enacted in any part of the world.
(x) AIB may discontinue or restrict your use of an Interactive Area for any reason without notice and without liability to you.
AIB's Social Media Terms of Use [note: hidden in customizer]
View our AIB's Social Media Terms of Use